CL1B is the single plane laser 1D. Perfectly levelled reference line (horizontal, in the range of 360°). The laser is dedicated to classical leveling, for horizontal work. While the compensator locked the unit can also be tilted, thus work in slant planes. The built-in 1/4″ thread enables steady fastening the equipment to a tripod, adapter or laser shelf. The rubber protectors at the corners of the device body prevent from abrasion, shock or impact as well as provide a better grip.
accuracy and reliability – fine beam of the blue laser guarantees convenient work , the unit enables work with the accuracy of ± 2 mm / 10 m
versatility and multitasking – 1 laser plane (360°), exceptionally low horizontal line (only 17 mm above the floor level) is a great aid in construction and finishing works (e.g. tiling)
numerical elevation– with the RD800 DIGITAL receiver which displays elevation in millimetres
quick and efficient levelling – a modern magnetic vibration compensation system ensures a quick preparation of the unit for work, the laser precisely sets the beam, even on an unstable base, as well as allows to work with slant planes after locking of the compensator
even greater range – with pulse function and the sensor you can use the laser at large distances for outdoor applications (up to 140m)
laser adapter and elevator – secure fastening even in difficult conditions on the site and fine height adjustment
convenient power supply – Li-ion battery (4000 mAh), free from the memory-effect, chargeable also while in operation
Easy and quick measurement
The laser will level out and get ready for operation right after turning on. The generated blue laser beam is highly visible, projected on the wall creates a reference line for horizontal work.
Versatility
The CL1B allows to work with horizontal beam.
Comfortable operation
CL1B has an intuitive control panel. Function management, including the precise adjustment of the beam, is performed quickly and efficiently. The laser is powered by a lithium battery and is embodied in the compact housing which makes the laser handy, easy to install on site and carry. The laser functions can now be managed from mobile phones via Bluetooth by a dedicated app.
Comfortable use
CL1B has an intuitive control panel. Operation of functions, including precise alignment of the beam, is efficient and effective. Thanks to the Bluetooth module, the user can control the laser functions using mobile devices. The whole thing is complemented by a compact housing, thanks to which the laser is handy, easy to install on the construction site and easy to transport.
Download the APP
Designed in Europe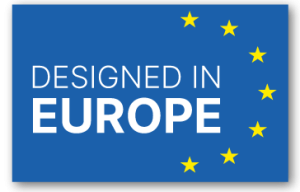 The most valuable experience – thinking outside the box!
The latest series of crossline lasers CL1/2/3/4 and rotating lasers NL700 were developed and designed in Poland. The design is the result of experience in the development of measuring technology and at the same time the ability to think outside the box.