Extension of guarantee
Get an additional 12 months
Our clients are given the new and exciting possibility of prolonging – free of charge – the guarantee period for their Nivel System measuring instruments by additional 12 months and thus enjoying 24-month guarantee cover for their equipment. In order to prolong the guarantee period, the instrument (with serial number and purchase document) should be registered within 3 months of its purchase date. The registration is made by the user (not the seller - shop).
Extend your warranty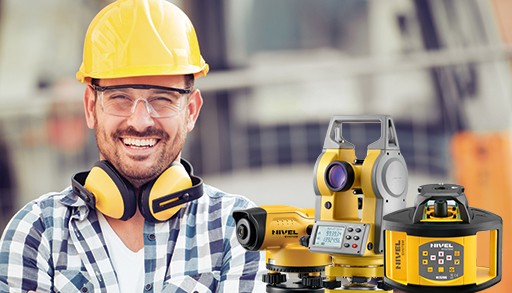 About company
Nivel System - the best measurement products
Nivel System is a brand measurement products for construction and surveying. The range includes levels, theodolites, levels, laser measuring systems and laser machine control systems. Choosing Products Nivel System you can be sure that you are choosing high-quality equipment, built on the basis of reliable measurement technology with rich functionality, corresponding to the latest trends in the industry. With Nivel system you are guaranteed that the measurements and thus do - perform fast, accurate and cost-effectively.
About us