Rotating laser level
NL500
Easy and quick leveling, work with a horizontal plane
High measurement precision, 1,0mm / 10m
Excellent price-quality relationship
Safe use for years, reliable, proven design (IP54)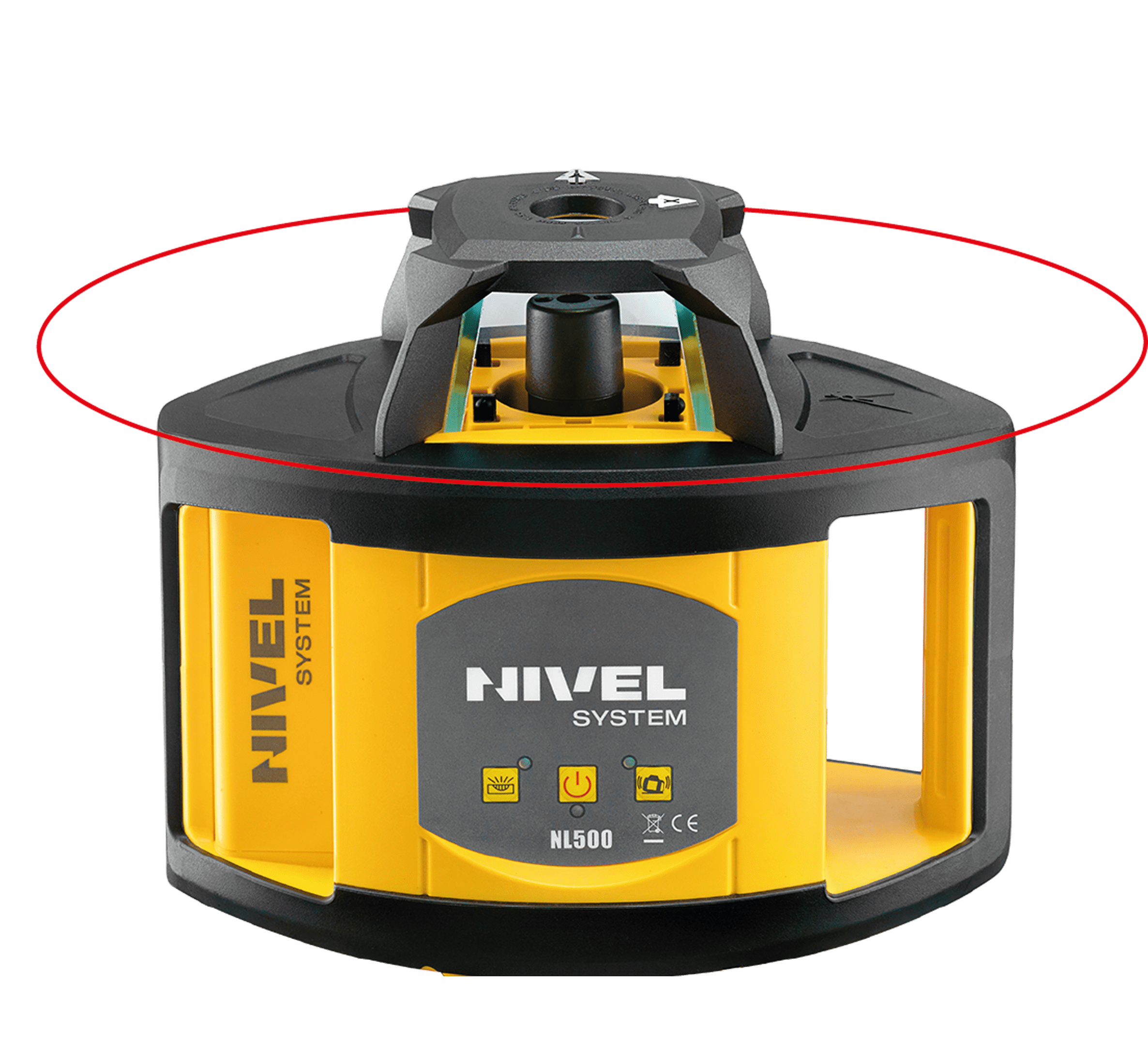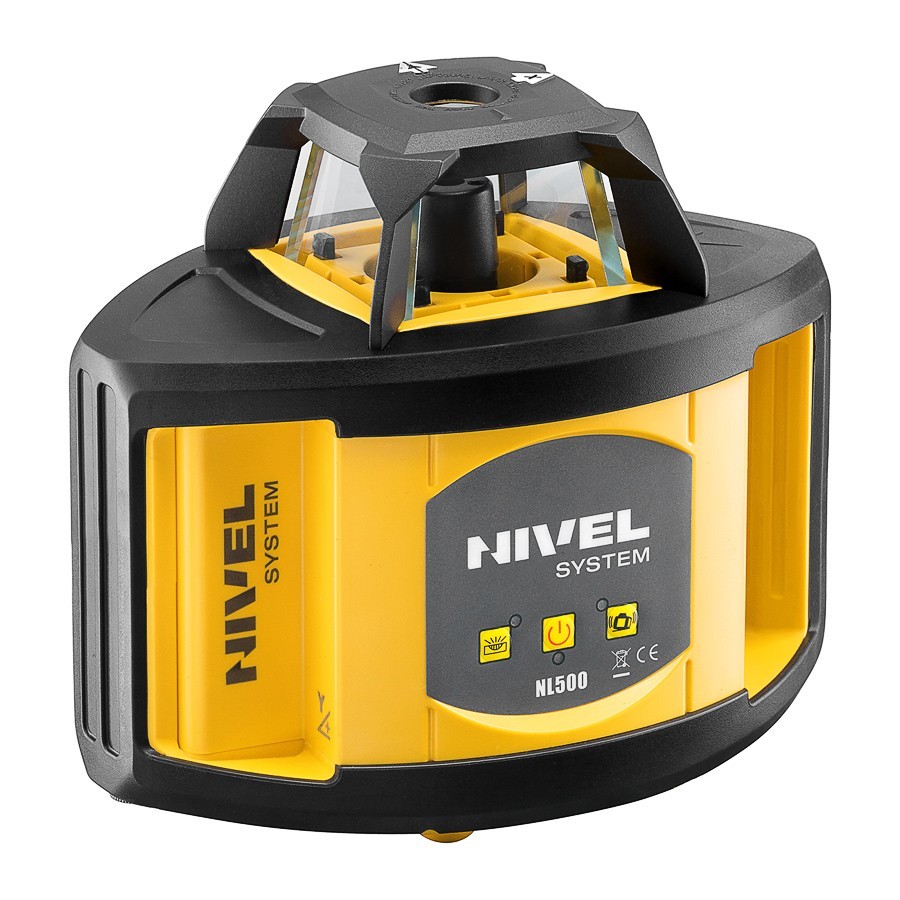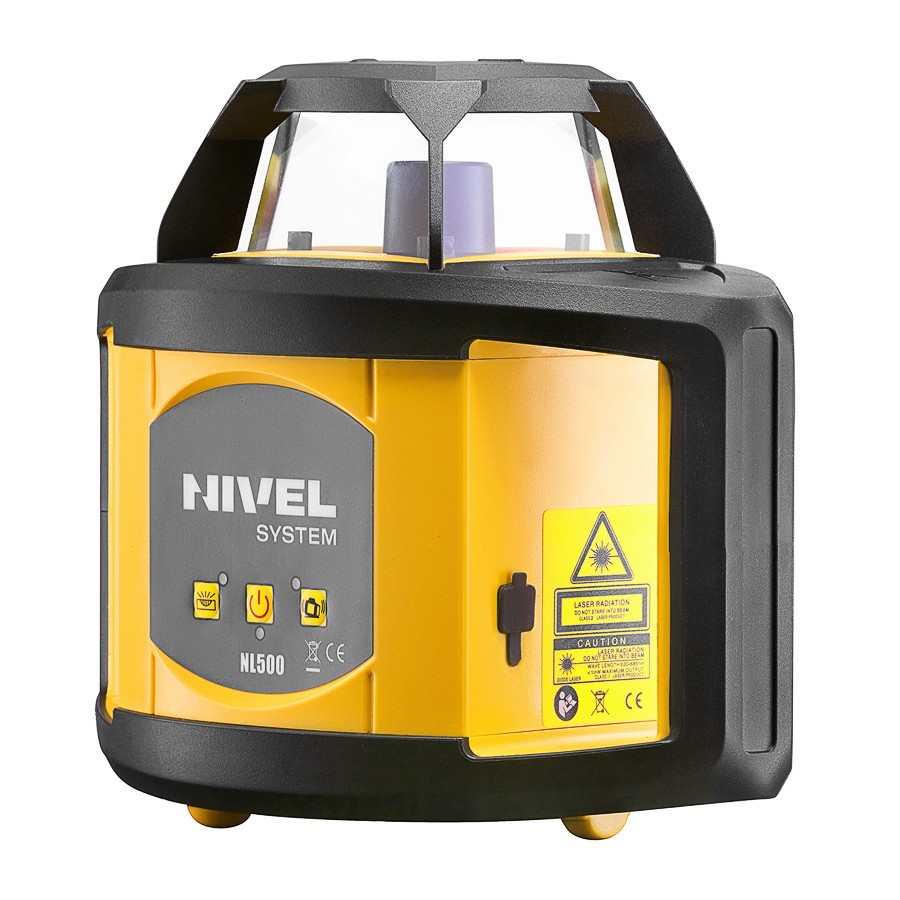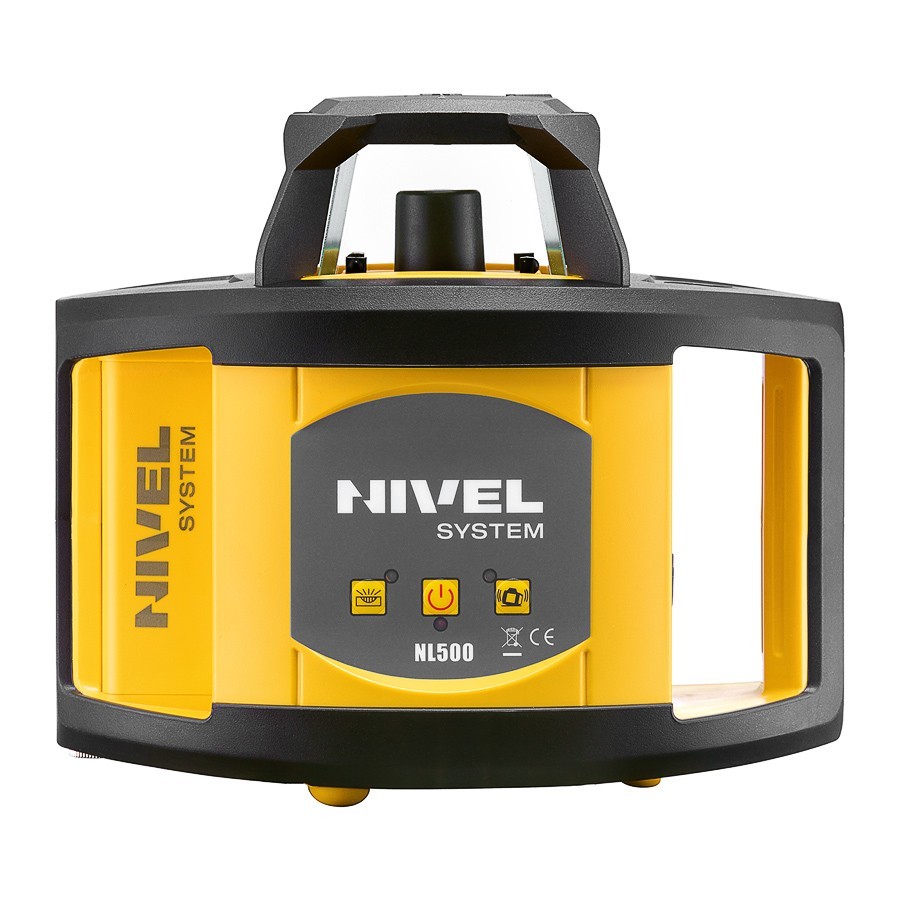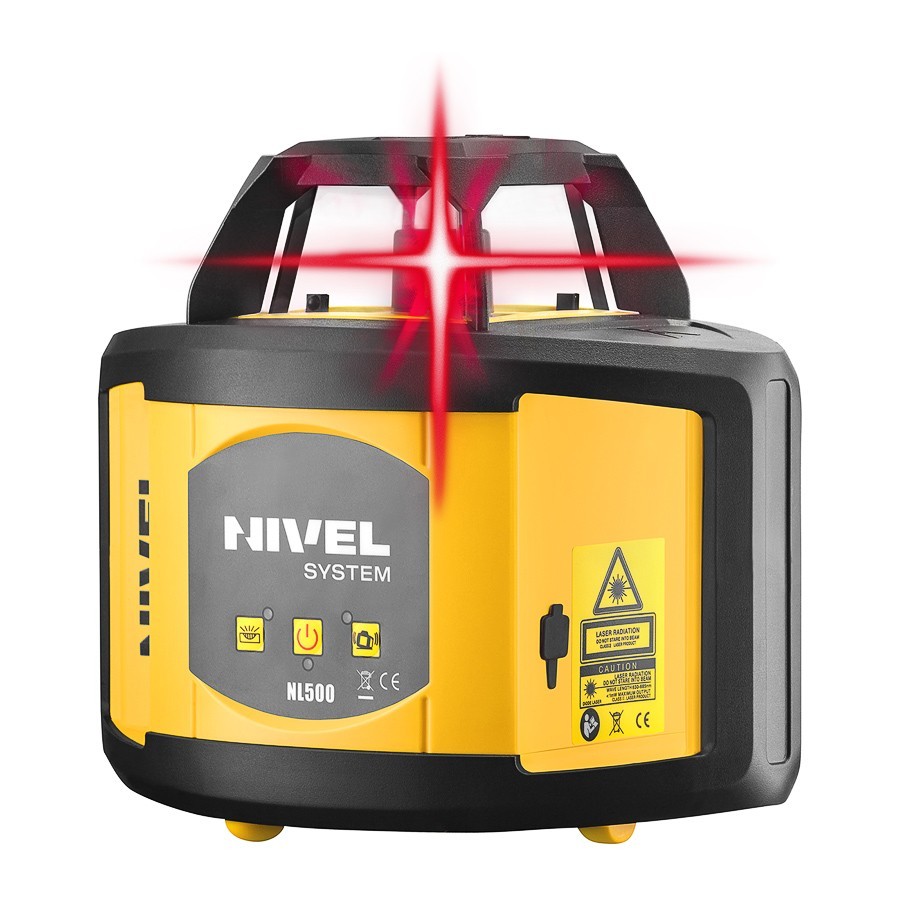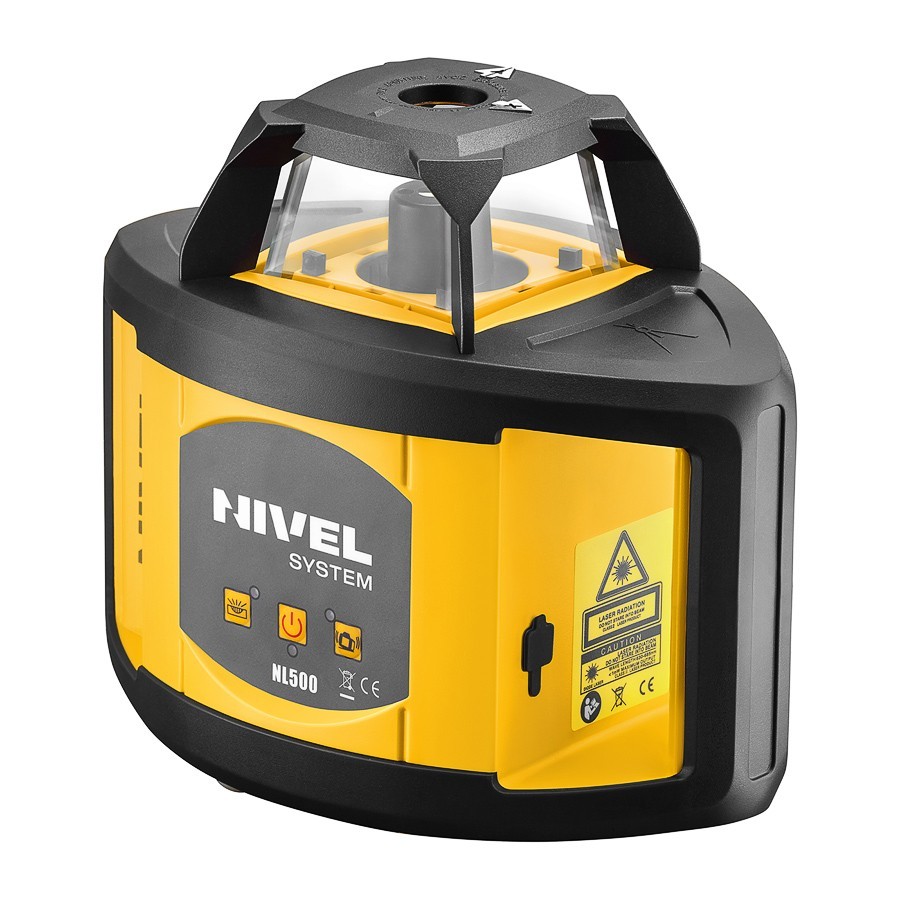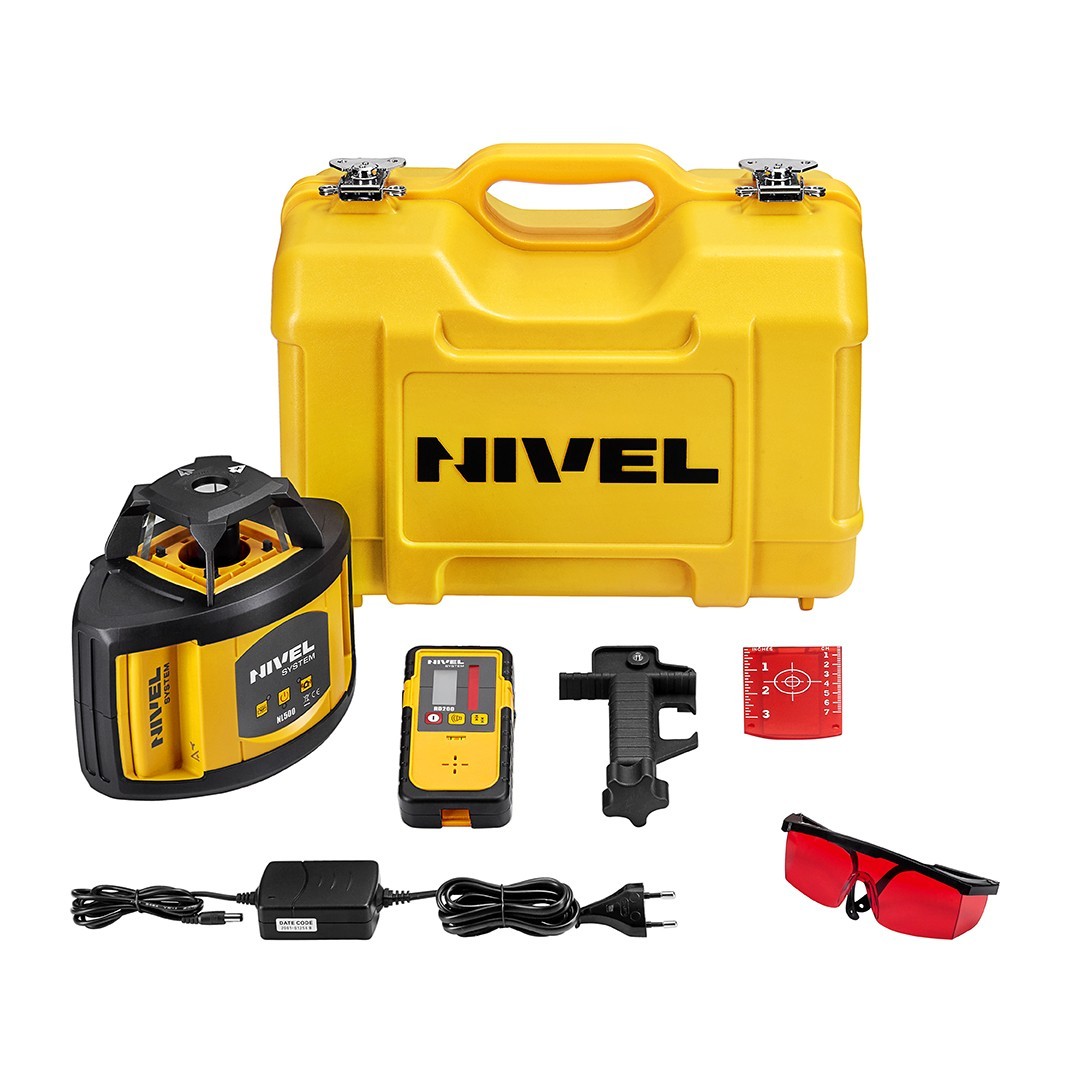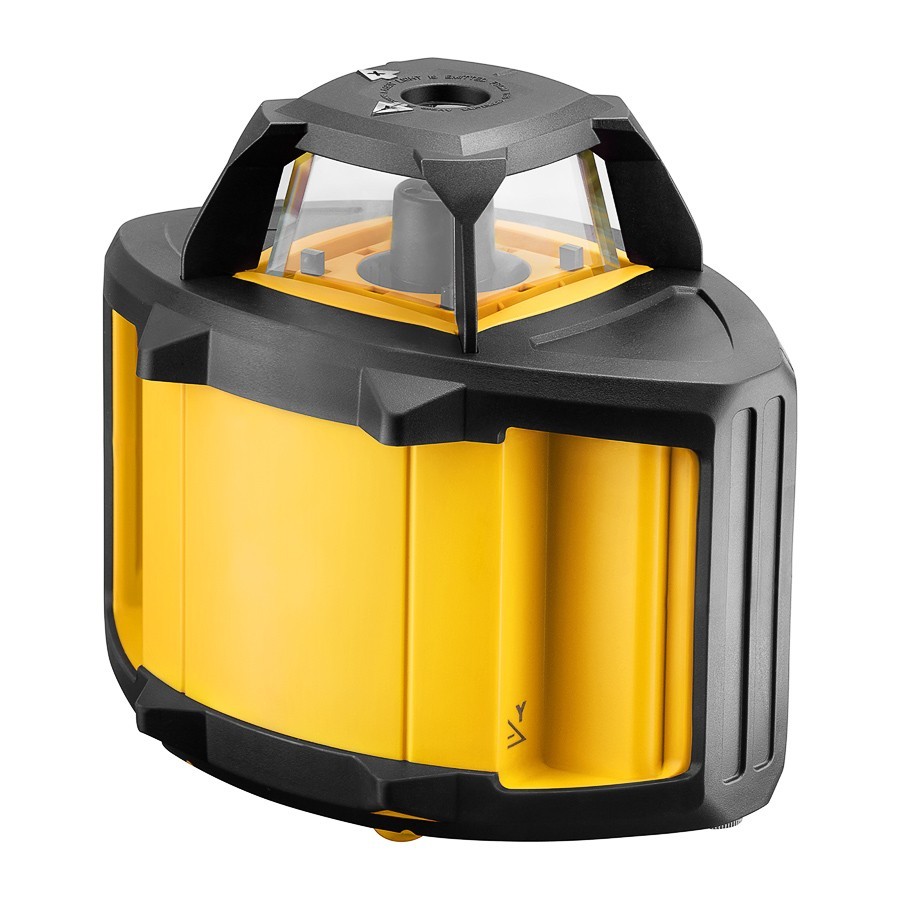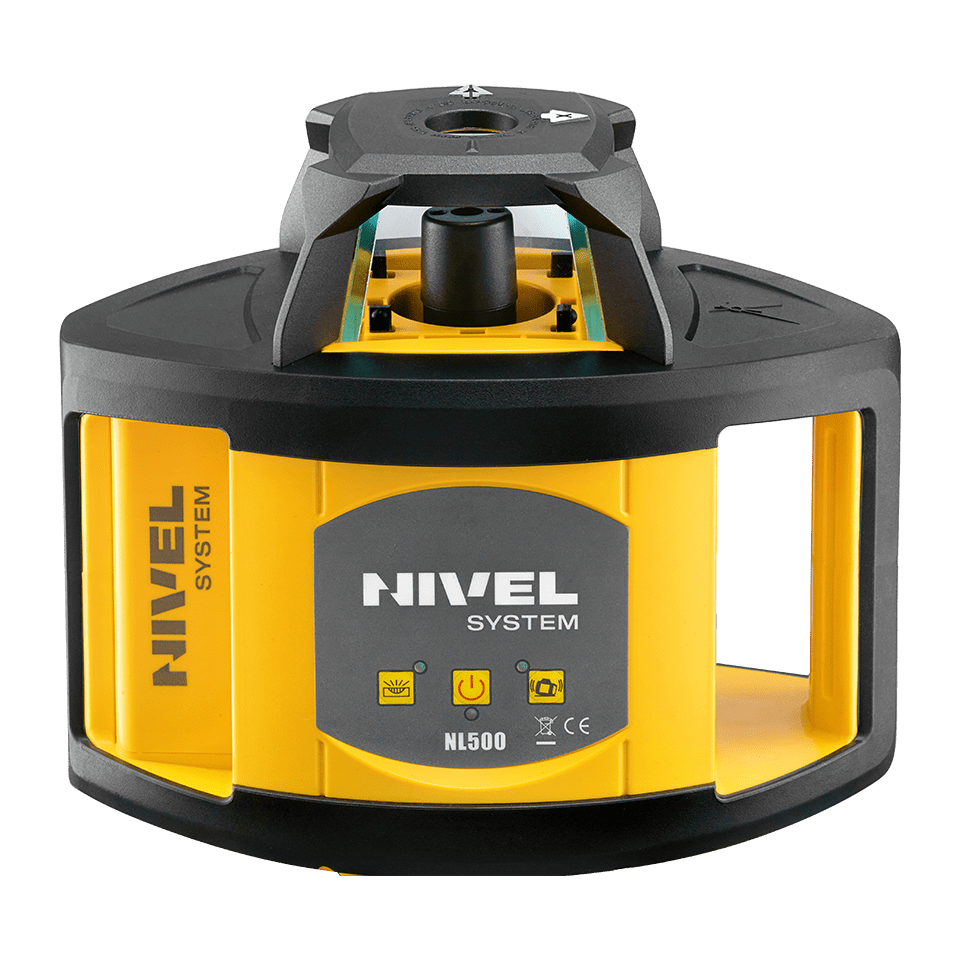 NL500
Red beam laser level in competitive price quick and easy to use, turn on and work
Rotating laser Nivel System NL500 is a versatile and multi-purpose tool for carrying out the work inside the rooms (with a visible, red laser beam) and in open spaces (using the sensor). The instrument determines the horizontal laser plane. NL500 is intended for general construction. Its strong side is durability, resistance to weather conditions and efficient batteries, providing several hours of continuous operation in the field. The equipment is user-friendly with an intuitive.
everything you can see with the naked eye – a red colour laser is so intense that the beam projected onto the object is clearly visible at a distance of several meters from the NL500 station
even greater range of work – laser sensor allows working in the open air at a distance of 500 m (diameter), it improves levelling and increases accuracy
quick self-leveling – the instrument is quickly and accurately levelled by compensator and "shake" alarm eliminates the execution of erroneous measurements when the instrument is not set correctly
one-man operation – just one person to operate the level and determine the slopes
everything in the package – NL500 comes standard with a group of practical accessories that support the work (laser sensor, laser staff holder, batteries Li-ion, charger, laser glasses, laser target, carrying case)
work in all conditions – a solid guarantee swivel head protects the most important element of level against mechanical damage. Sealed housing (additionally secured by a rubber body, protecting against damage due to strokes) meets standard IP54, allowing you to work in the rain and dust.
Applications:
ground leveling
masonry works – indoors and outdoors (foundations, walls, stairs, screeds and formwork)
paving works – construction of parking places, driveways as well as terraces
assembled and finished works – assembling of wooden and aluminum structures, suspended ceilings and glazing
installation works – marking the wire lines and the transferring points
carpentry – furniture
gardens and agriculture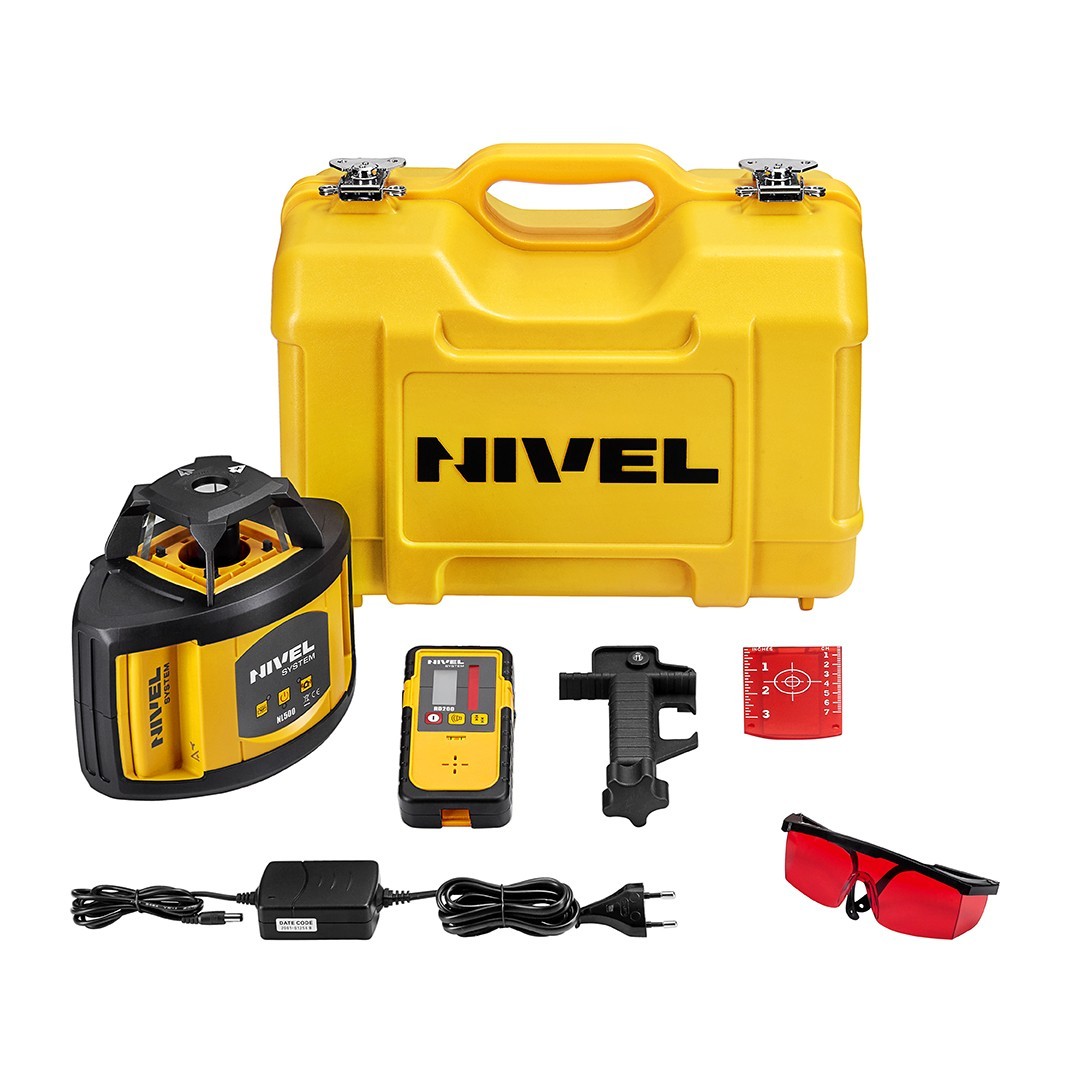 Includes
NL500 – laser leveler  – 1 pc
RD200 – laser sensor with NL-BR staff holder  – 1 pc
AKU LI-ION – Li-ion batteries – 1 set
CH-6 – charger – 1 set
TR-R – laser target – 1 set
GL-R – laser glasses – 1 set
Manual – 1 pc
Carrying case – 1 pc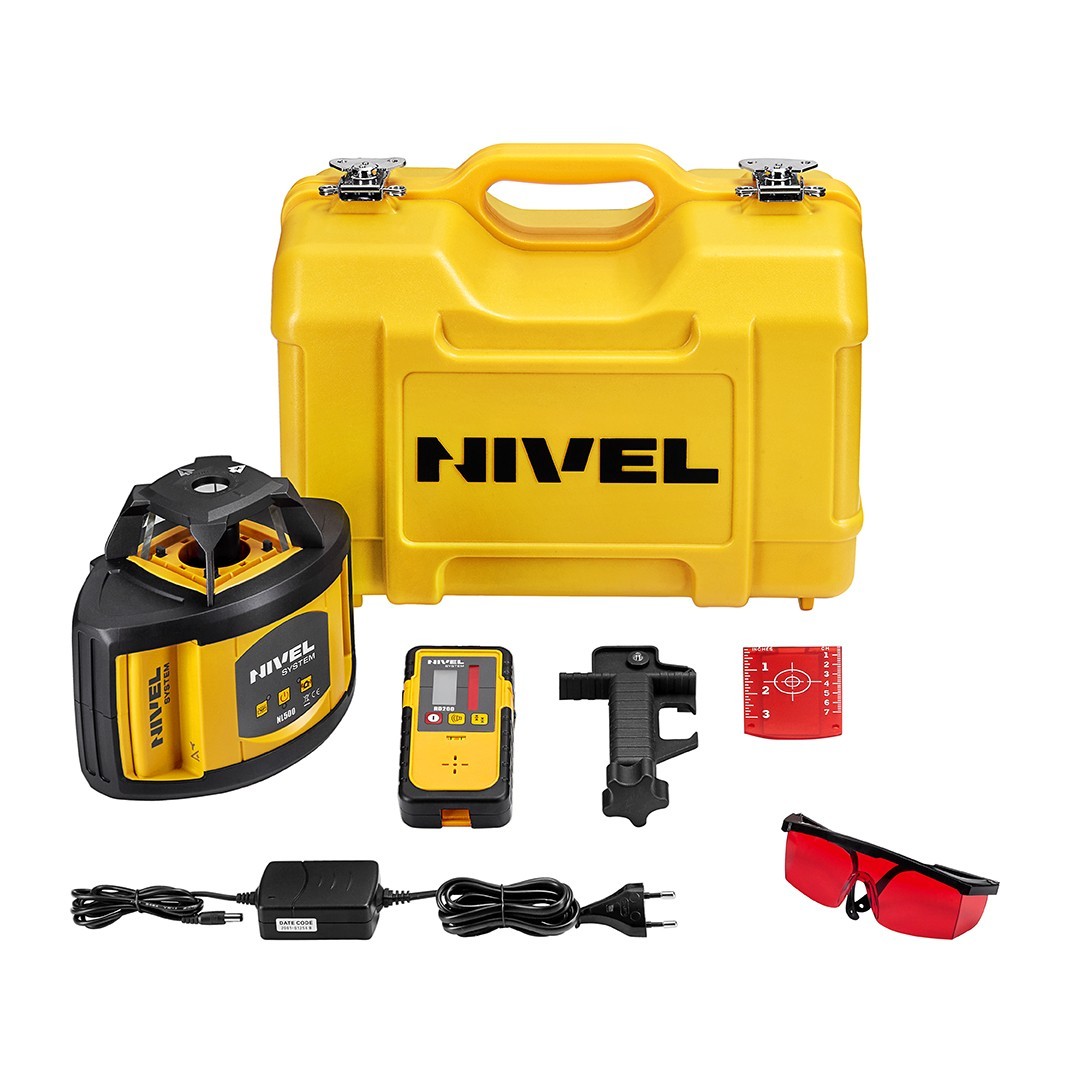 Specification
| | |
| --- | --- |
| Laser beam | red laser (635 nm), class 2 |
| Accuracy | ± 1,0 mm/10 m |
| Range of operation | 500 m (with a sensor) – diameter |
| The inclination of planes | – |
| Beam display / planes | 1 x horizontal (360°) |
| Head rotation speed | 600 rpm |
| Scanning | – |
| Remote control | – |
| Power | 7,4V (Li-ion, 4000 mAh) |
| Resistance class | IP54 |
| Operating temperature range | -20°C to +50°C |
| Dimensions | 206 x 206 x 211 mm |
| Weight | 3,0 kg |