Nivel System LP-33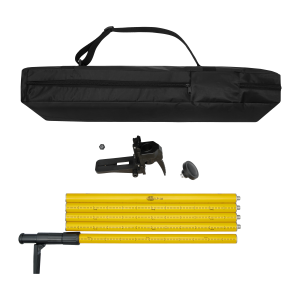 Nivel system LP33 expansion pole for cross lasers and distance meter:
Expansion pole with a maximum length of 3.3 m after set up , designed to work with devices with tripod thred (1/4 " screw) (Cross, Axial lasers, distance metersfinders).
Solid aluminum construction, 5 sections make it easy to adjust to each room height.
Metric scale – easy fit to the requirements of the project at the time of measurement.
Easy to transport – after folding down to a carrying bag.